Today's officially the last day that Emma will be with us... she spent the whole day with T&T and in the evening, Garry brought all 3 of them over to fetch me and as usual, they were all excited when they saw me walking to the car :P Emma was seating on Garry's lap and she started screaming when she saw me :) Soon, Tamy also joined in the fun. Hehehe...
It was overwhelming sitting in the back seat with all 3 of them... everyone was rushing towards me tryin to lick me and wanting rubs n kisses... the most manja was Emma... she ended up sitting on my lap the whole journey as we made our way to Benji Pets Kennel where Toby & Tamy would be boarding at the next 2 days. I'm praying v hard that they'll be alright there and wont run away when they are let loose inside the shop, especially my Toby. I've left instuctions with auntie Helen and also her workers that they MUST be vigilent when Toby is let out and I hope that they are....
Anyway, after we left them, we headed down to ECP for a short walk with Emma before heading over to Beach Cabana for dinner. I'm liking this place more n more :) Price is reasonable, food portion is good and tasty and staff are attentive. Since our last visit there and after submitting the feedback to them, there was 1 improvement... ehehe... when we settled down at our table, almost instantly, another staff approached us with a bowl of ice water for Emma... WOW!~ I was impressed :)
During my previous visit, I wrote in my feedback form that it would be good if they could also servce water to owners who brought their dogs there and they did it... :) I hope to see more improvements there... and since we're members now, I foresee frequenting this place often with the furries :) who knows... maybe our next outing can be located there.... can call to enquire further since they allow dogs in their premise. Serene... idea boh? heheheh.... :Þ
As always, I had to take pics to serve as memories... I'm quite a sentimental person too... :Þ And I love it that Emma's with us n tt she's happy staying with us :) I'm oredi missing all 3 of them... unwittingly, I keep turning to make sure tt my roller chair doesnt run over her paw... but she's not here... also when i stretch my legs i do it slowly so as not to kick the duos who will always be under the table but they too are not here tonite... *SiGh*
Beach Cabana... my most recent fav haunt....
Taking a walk along the beach :)
The area within Beach Cabana :)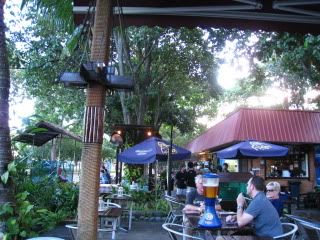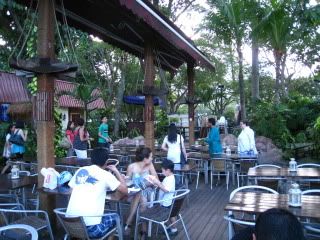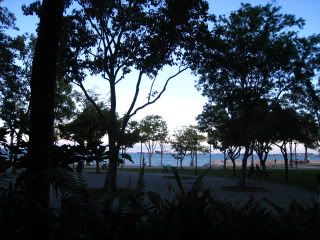 Emma enjoying the cold water... :P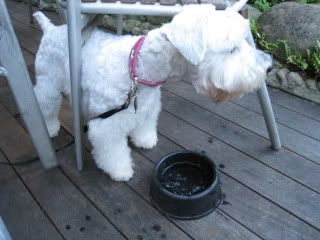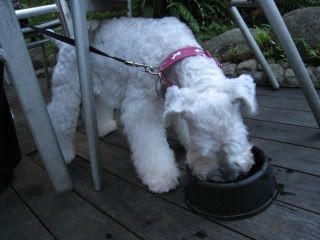 Emma having her own seating area :)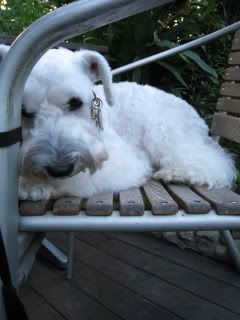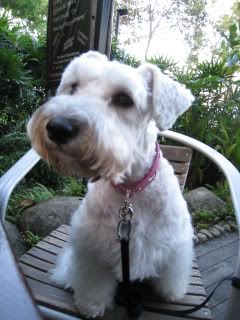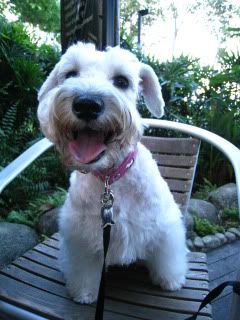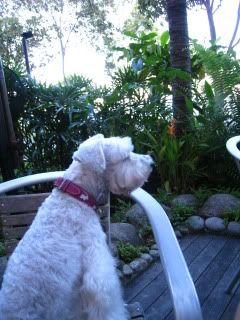 Mr Lee had 1 jug all to himself... :Þ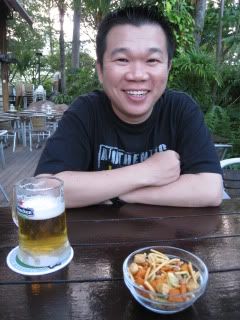 And my 1st time taking pic with Emma... So loving this girl... :)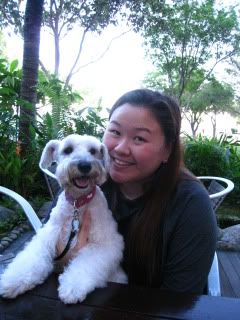 We managed to get this seat along the beach and we decided to rest n enjoy the breeze after our walk :)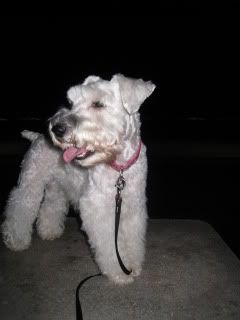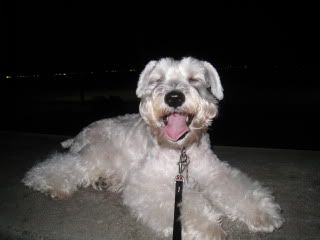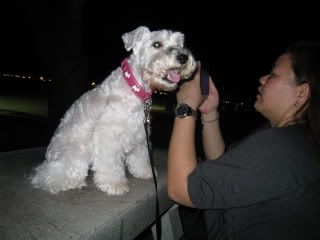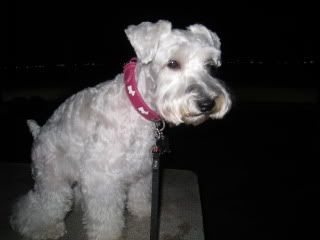 On a brighter side, the long awaited road trip is finally going to be realised in about 6 hours time... :) I will update more on our trip when I'm back... WOOHOO!! Operation KL!! FALL IN!!! :D