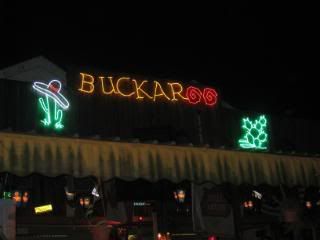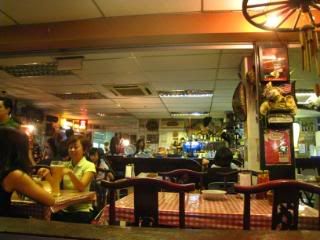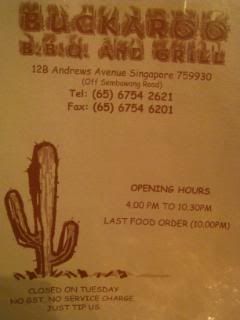 Some of us decided to head down to Buckeroo last friday to challenge ourselves to some spicy levels of buffalo wings and of cos to taste the other dishes as well :P It was still kinda empty when we arrived and we managed to get a rather good seat :) It is encouraged to make reservations especially if you decide to pop by this place on Friday nights or over the weekend...
Well we ordered, Mushroom soup, Onion Rings, Calamari, Mashed Potato, Coleslaw and the all time famous Buffalo Wings!!~ :)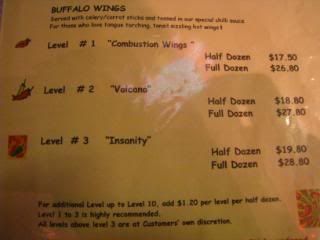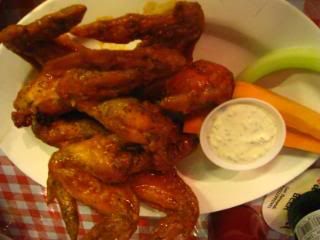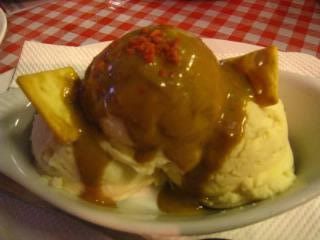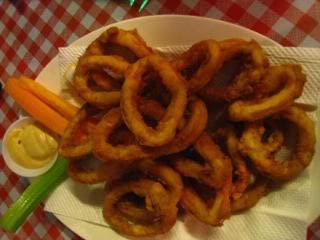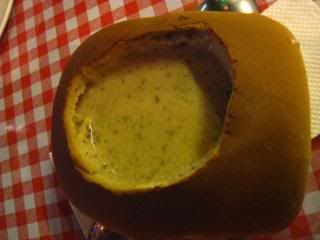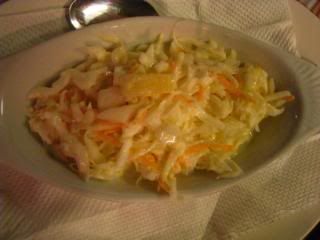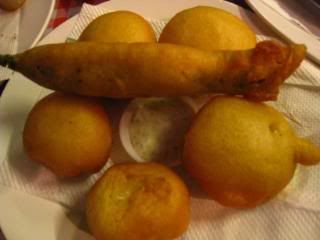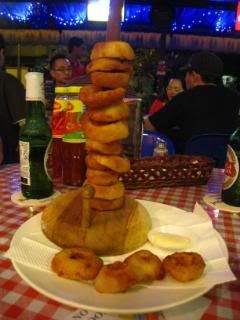 '

As we heard reviews that it could get too spicy, we initially ordered only Level 1 & 2~ After a shortwhile, everything was served and Level 2 wings came 1st. Jez and I tried it and we had a HUH!? expression on our face while the rest had the oh its slightly spicy look... kekeke... For me and Jez, it was more sourish than spicy... After abit of discussion, we decided to up the Level 1 wings to Level 5!! Wahahah... :)

When it finally arrived, Dinesh and Garry felt that it was way too spicy for their liking... Priya onli had 1 small piece of meat from me and she couldnt take it... she was drinking cups n cups of water... Jez & myself, once again tot that it was not too bad... it had the spice but after awhile, it tasted onli as if we were eating chilli padi... kekeke...

After some thought, Dinesh concluded that we were beyond insanity... in fact, he said that it was madness... Anyway, Jez came up with this idea to take a pic of everyone to rate how we all felt about the wings for Level 2 and 5... here goes... :P

The 2 men looking very comfortable with Level 2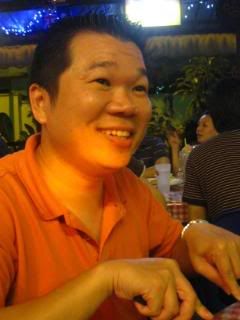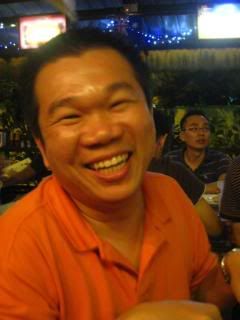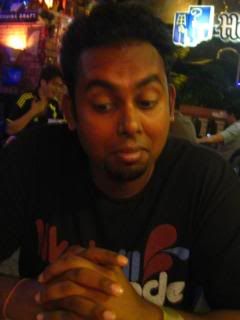 Priya who felt that Level 2 was kinda spicy for her...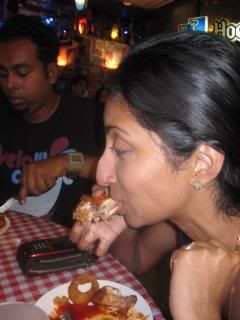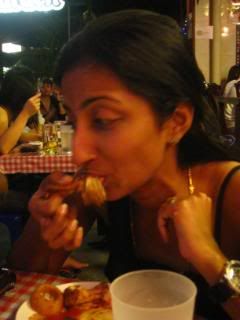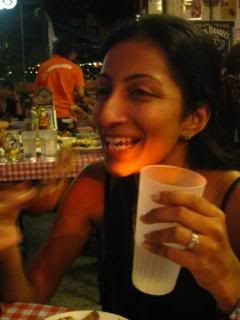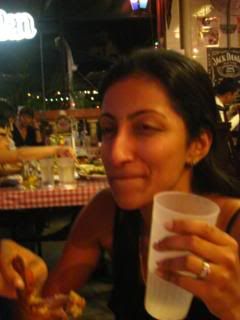 Jez & me who were disappointed with Level 2.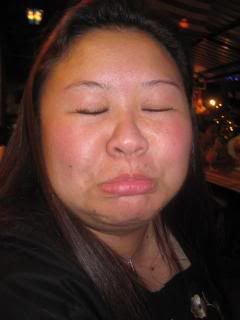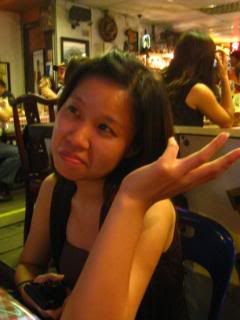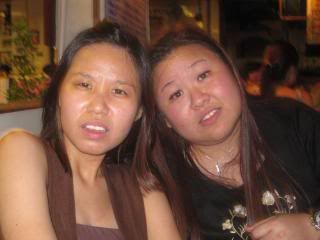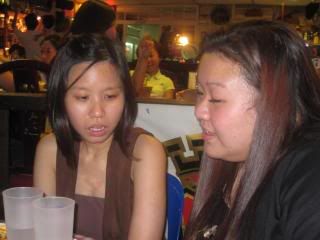 Den came Level 5!!! :P Power!!~

The men who were brave enaf to take on the spicy challange but ended up looking as if they were about to cry...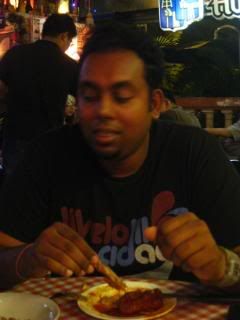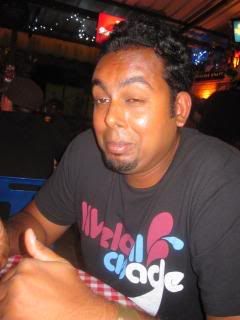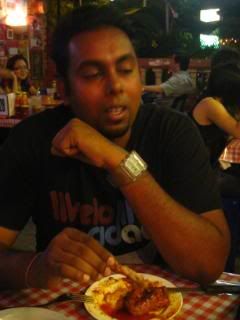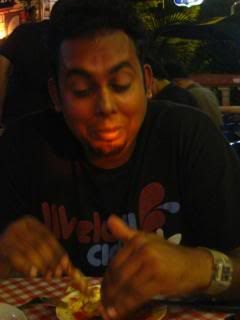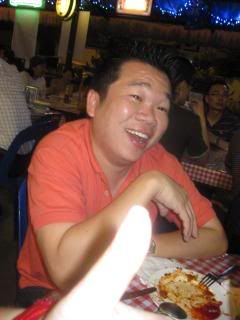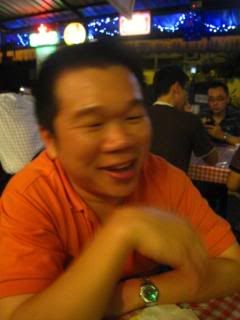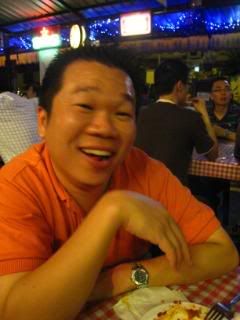 Priya only took a small piece of chicken from me which I'd removed most of the chilli paste.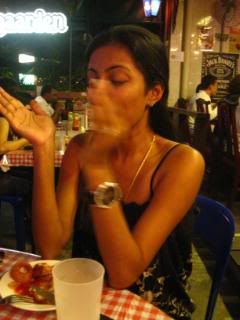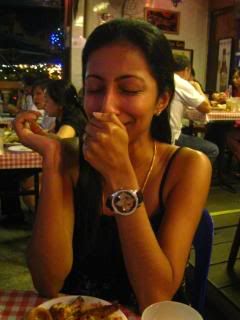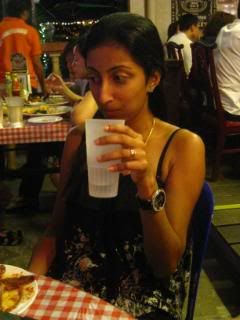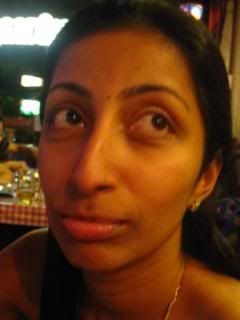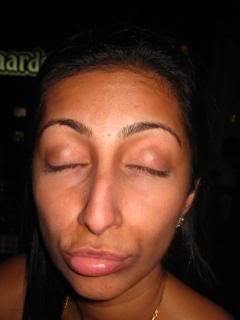 And once again, Jez & I weren't defeated... kekeke... :)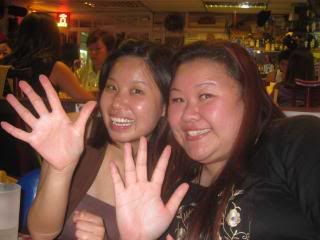 kekeke... I guess the next time when we bring esther (our other chilli queen), we will order a plate of Level... 8 maybe? hehehe... I cant wait... :P Hahaha... well tt aboout sums up everything... I cant wait for the week to end cos it's gonna be the BBQ By the Sea soon :) Kekek...