~Chezzels Challenge Part 2~
We had another round of challenge today and there were new contenders!! Shirley, Rendy & eLing... hahaaha.... they heard about what we did yesterday and decided to try it out as well :)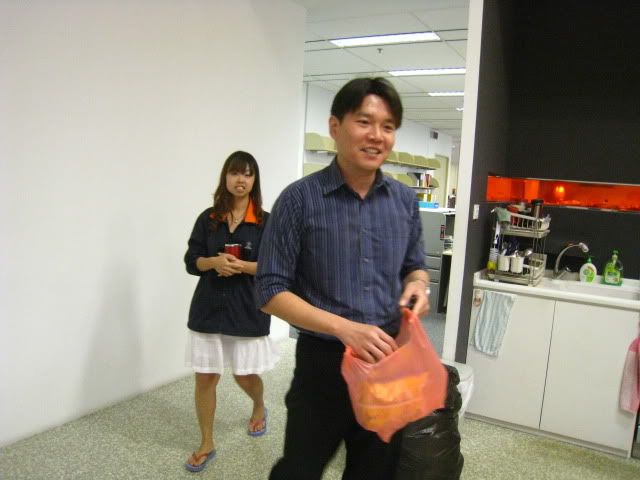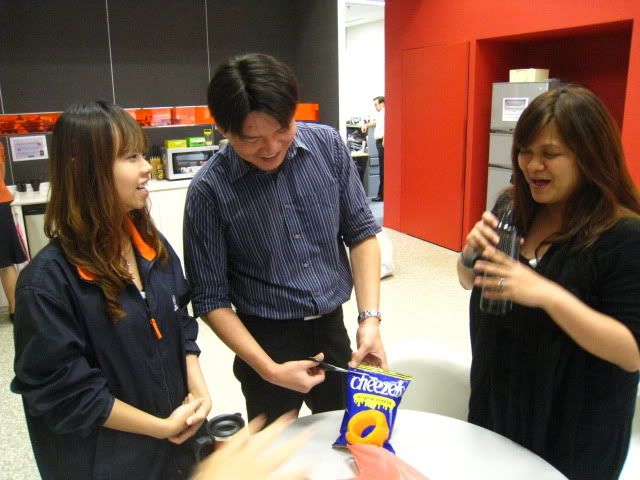 As usual, we made Elna start 1st and surprising she managed to stuff 6 into her mouth today... an improvement of 1 more from yesterday :)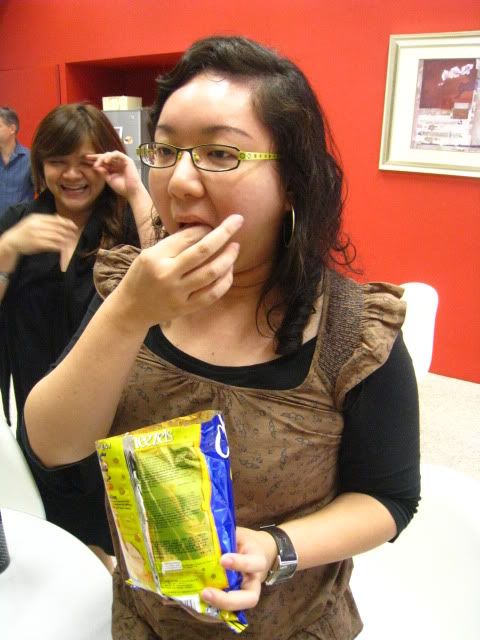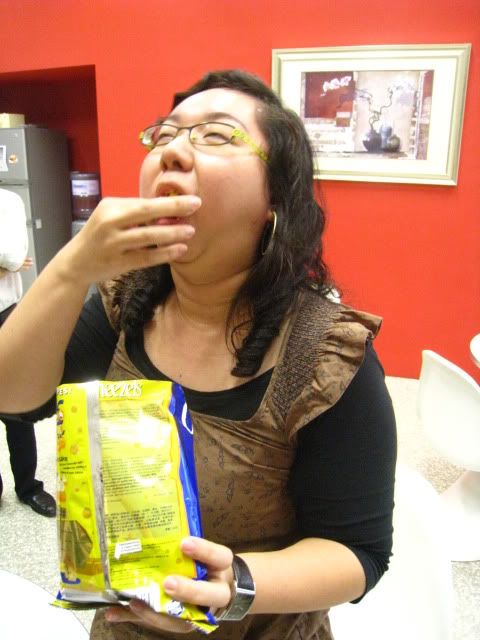 Jas did really well with 8 today :)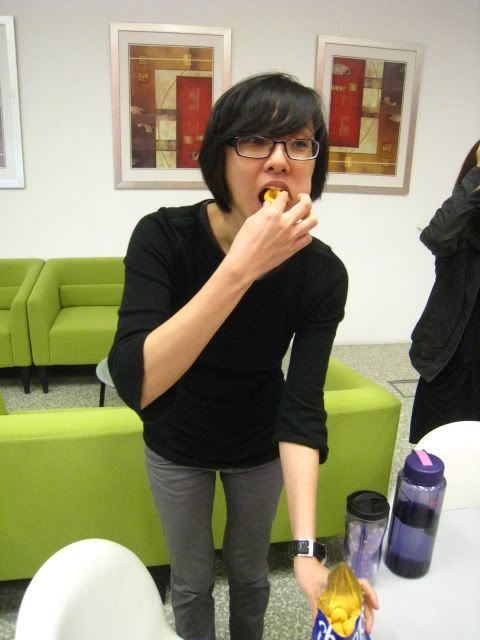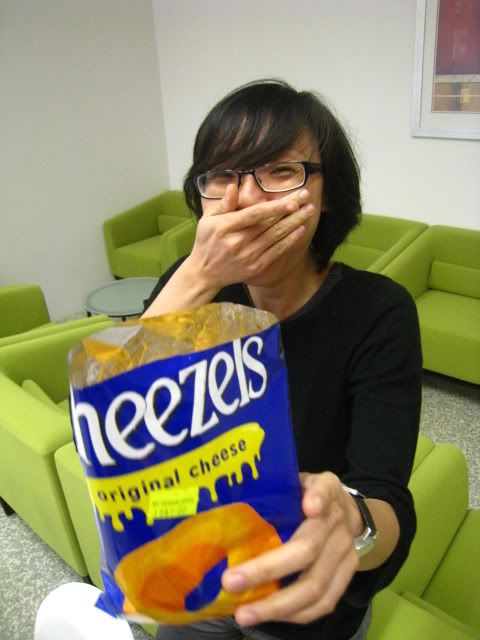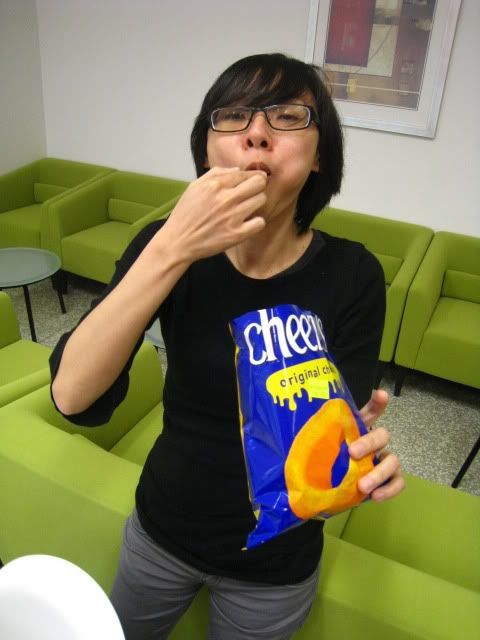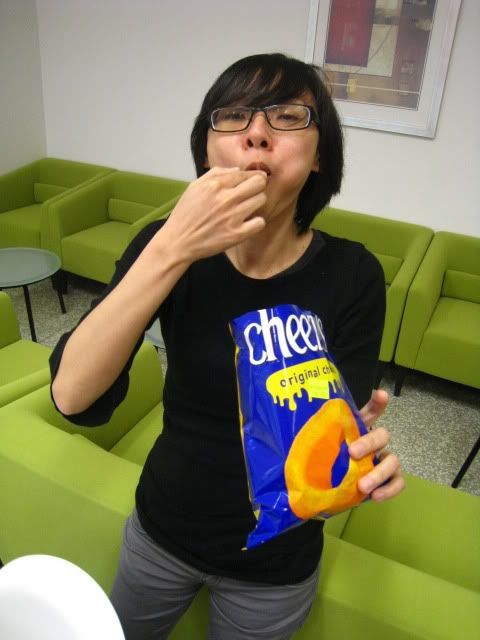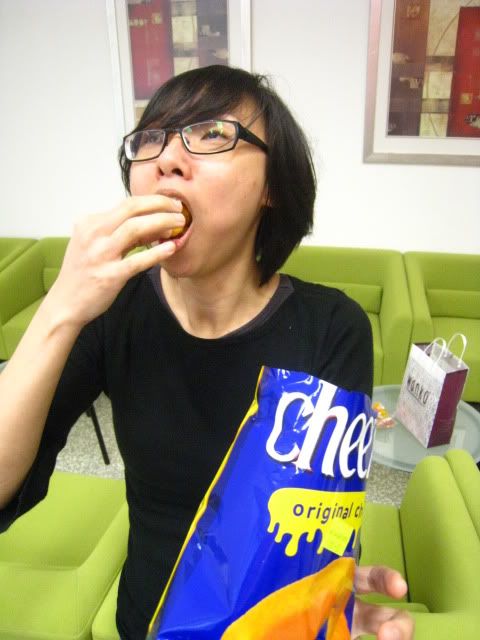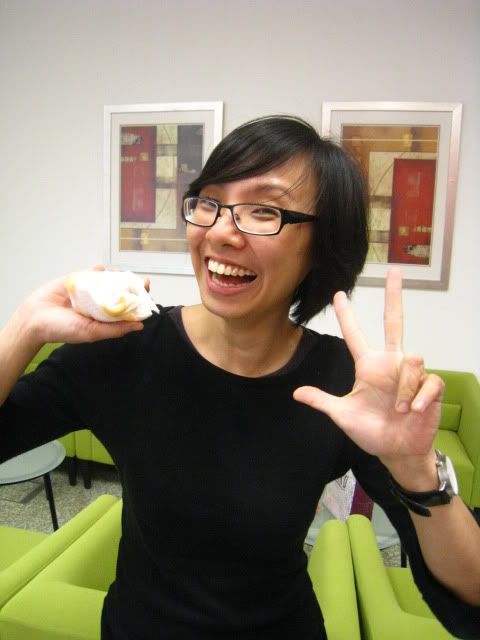 Jez oso did well with 7 after LOTs of squeezing!! Everyone improved by 1 more it seems... :)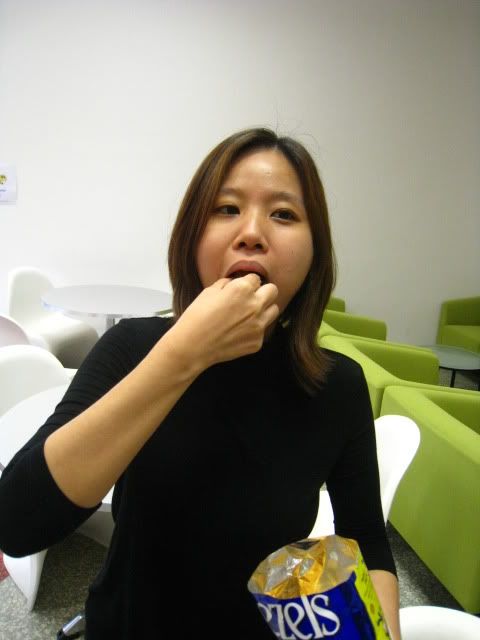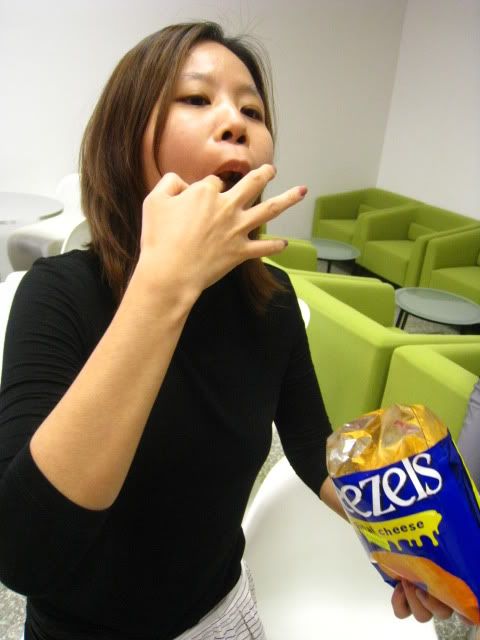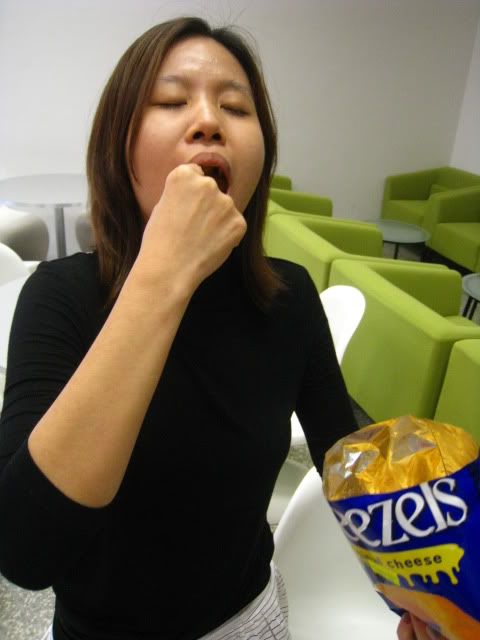 Shirley did not too bad for a 1st timer with 6 cheezels :)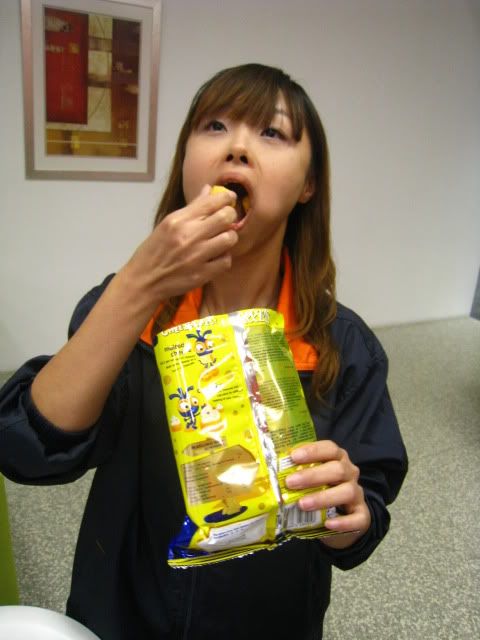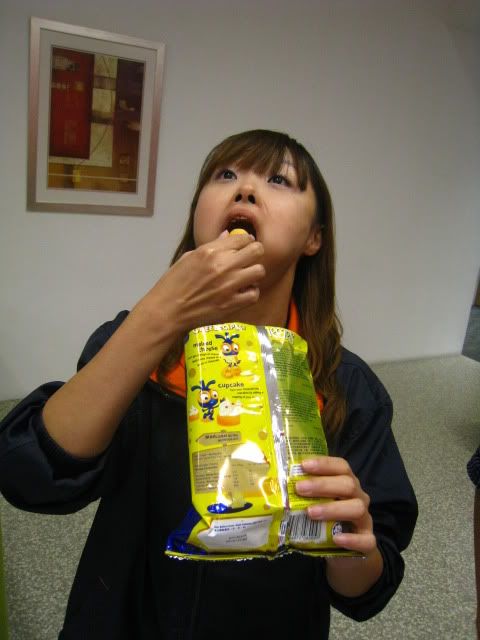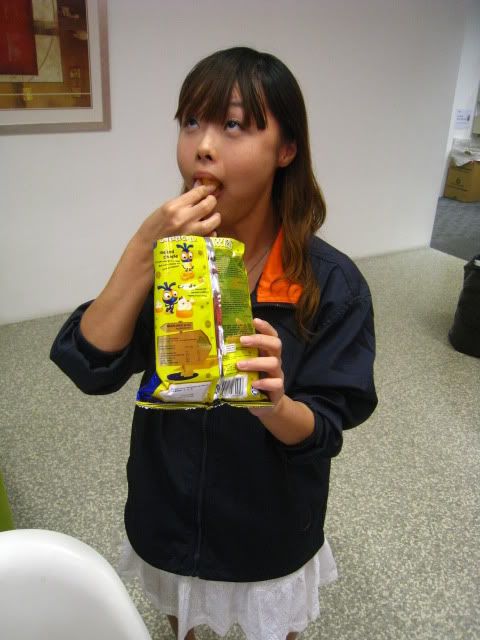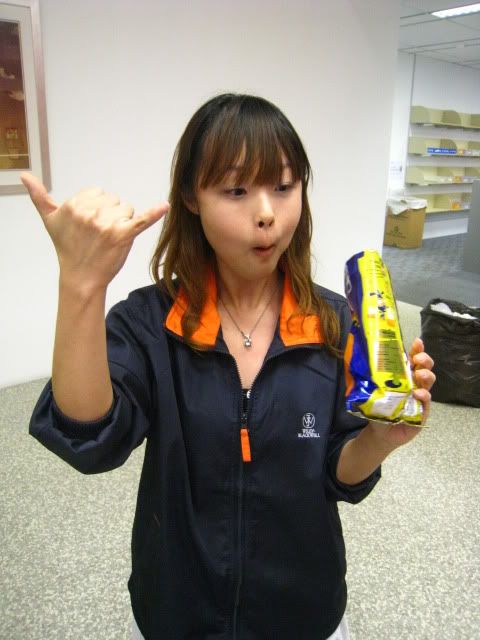 Rendy almost become the winner for today's challenge when he managed 9 cheezels... :P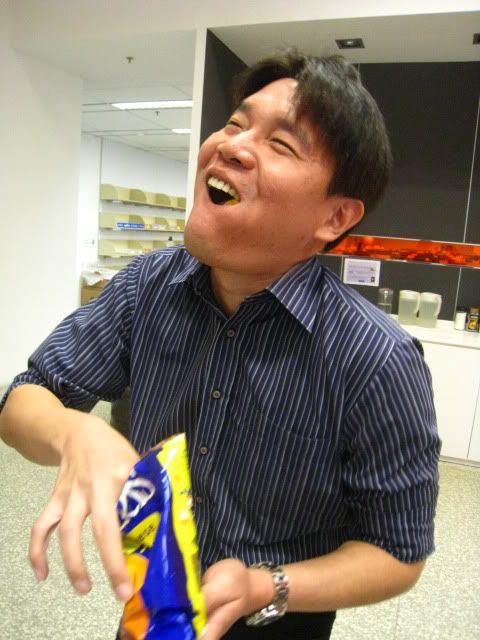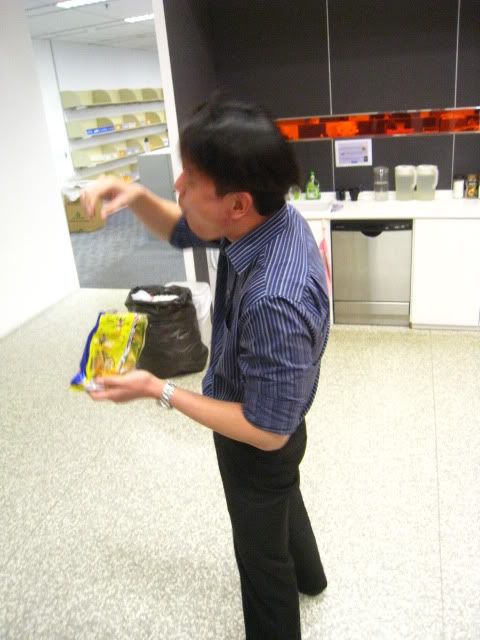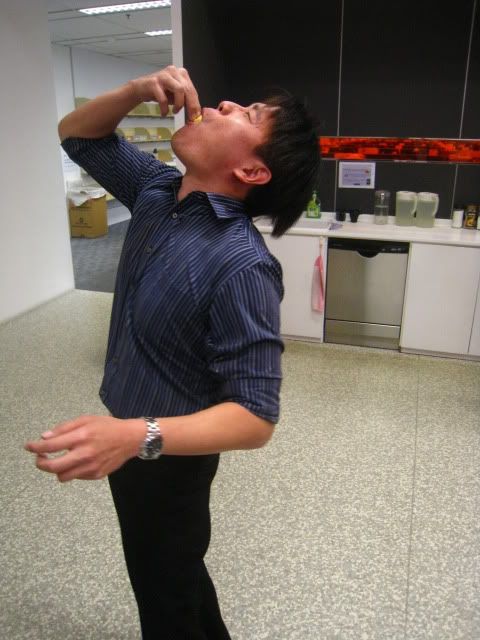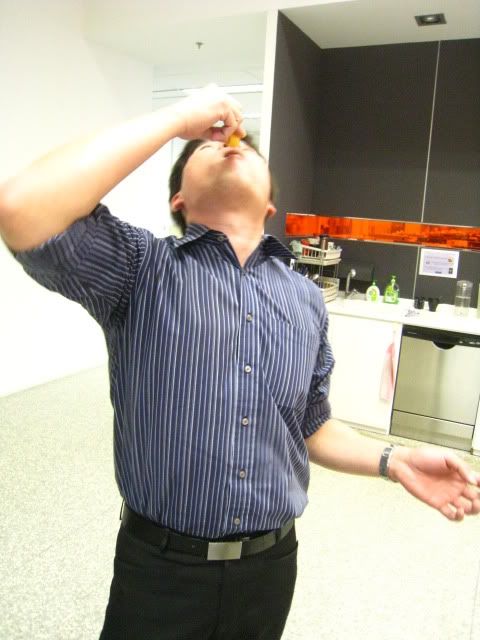 Esther managed the same amount as yesterday~ 8! Consistent... :) but she looks as if she can fit her fist in her mouth each time la! kekeke.... :P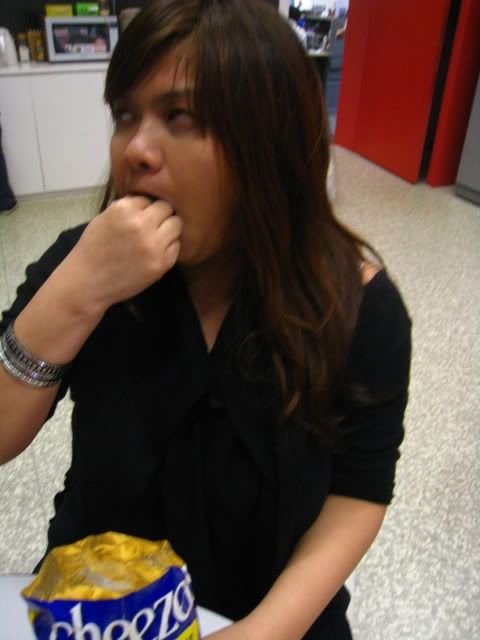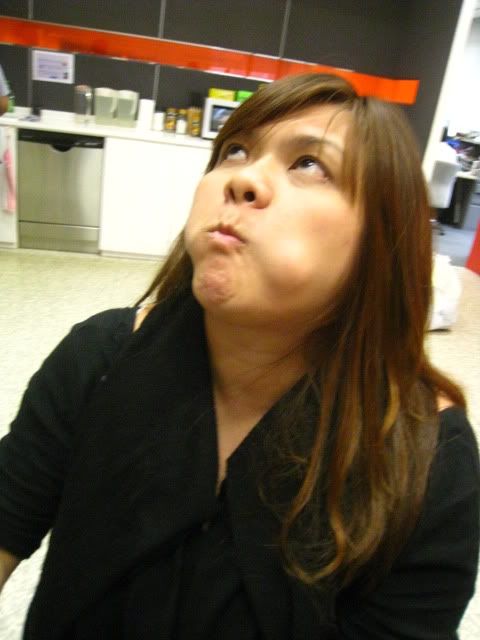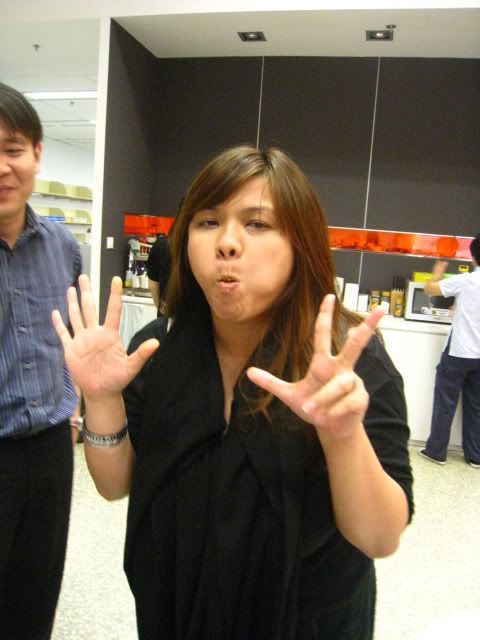 Then it was Moi's turn at the challenge and I was crowned the Champion when I eventually fit the 10th cheezel into my mouth~ hahahaha.... it was indeed a tough and close fight~ :)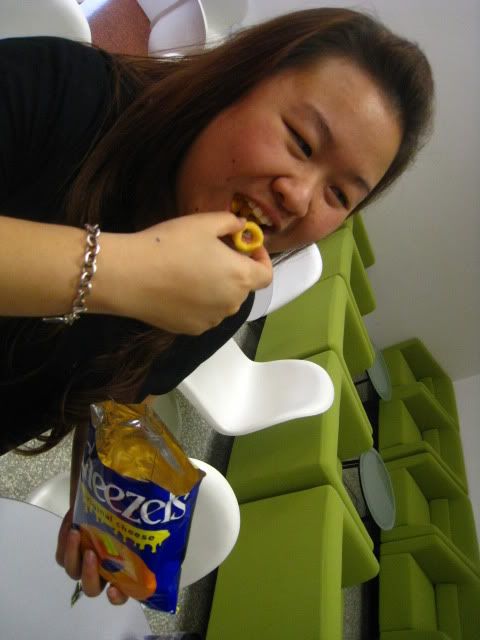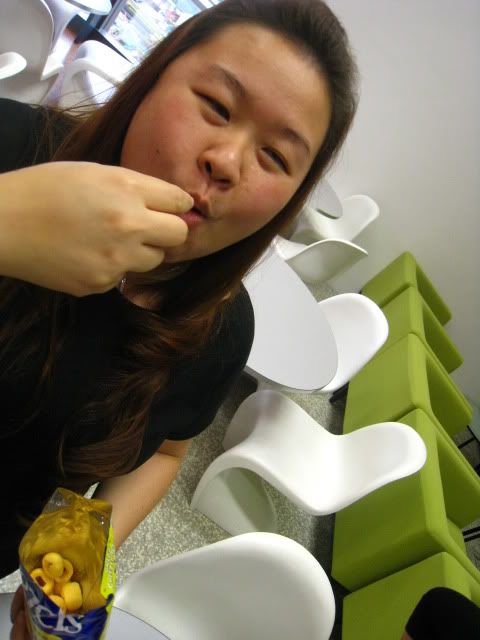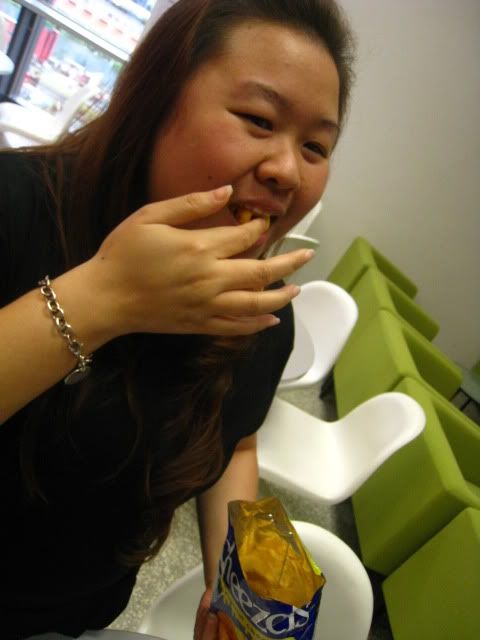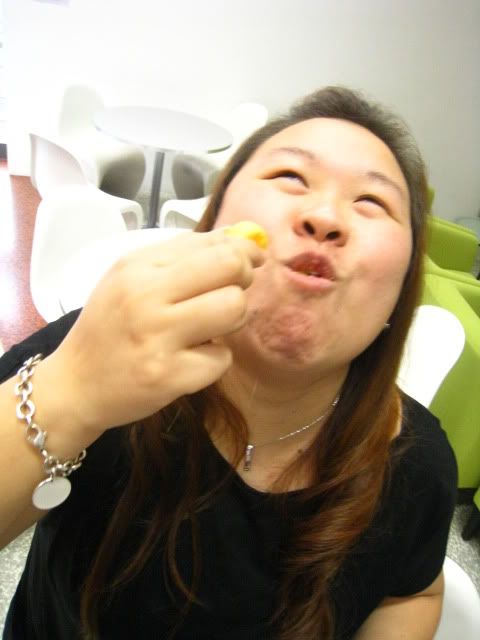 Hahahaha... now we know who has the biggest mouth liao... :P My mouth was so stuffed that when I tried smiling for the cam.. this was the outcome!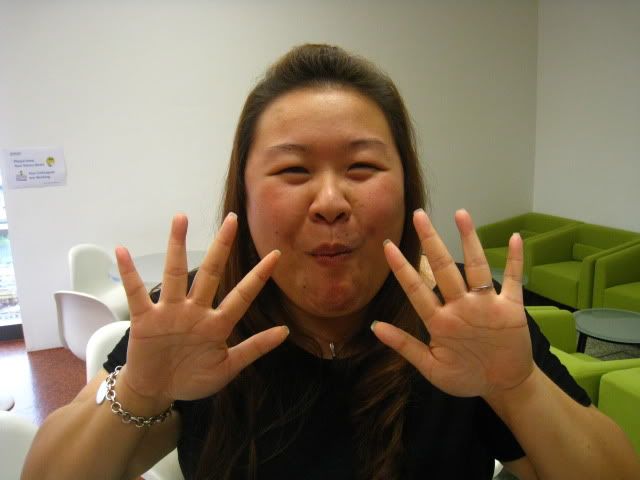 ~Till We Meet Again~
After 4.5 years, the day that I both look forward to and dread is finally here... Today marks my last day working in Wiley. It's the last day I'll be fooling around with my dearies at work daily as well... I'll sorely miss all of them that's for sure... Ever since I tendered, I've been crackin my head on what to give each of them that would leave many happy memories of us together... I eventually decided to make them personalised photo frames each :) Penning my thank yous & love at the back for each of them.... *sob*
I gave Angie's on her last day...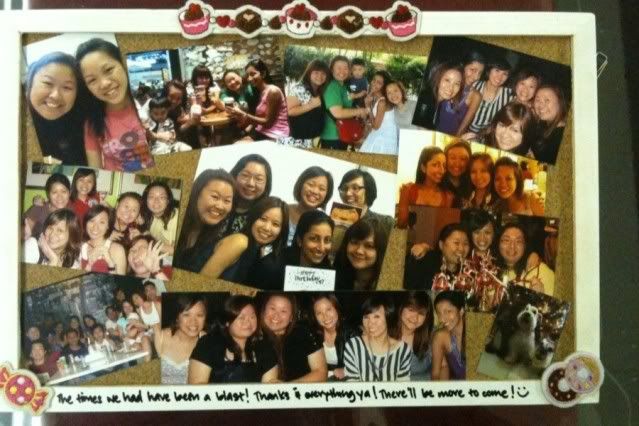 The rest of the girls had theirs before I went for my exit interview this afternoon...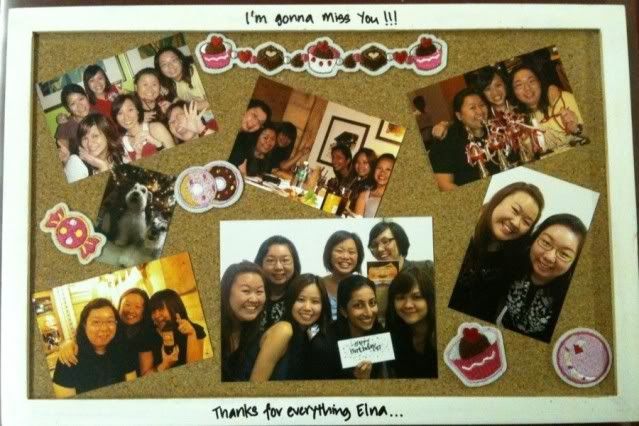 We had fun takin pics.... everyone oso last day lor... :P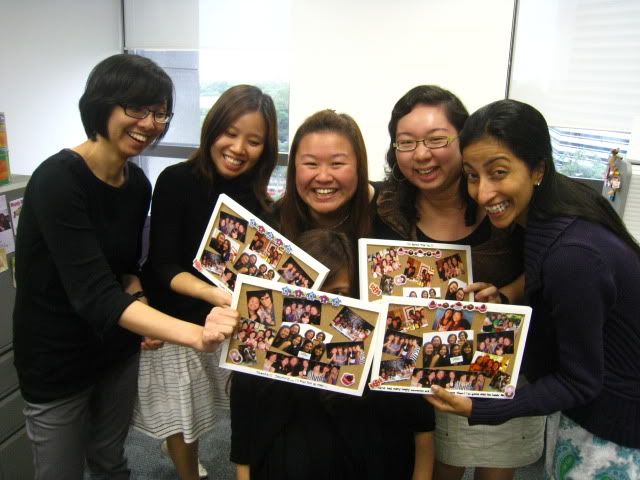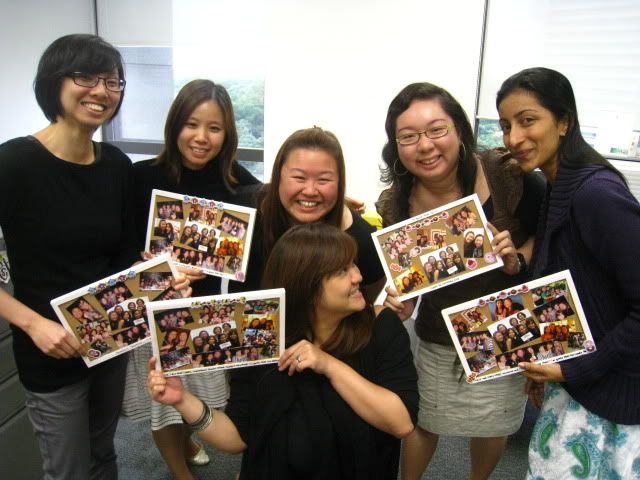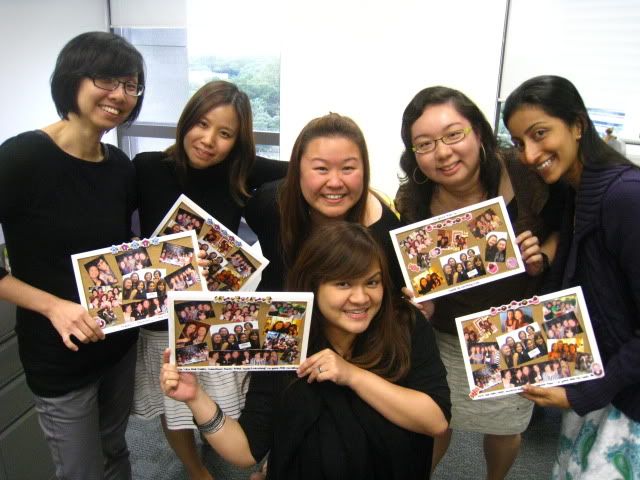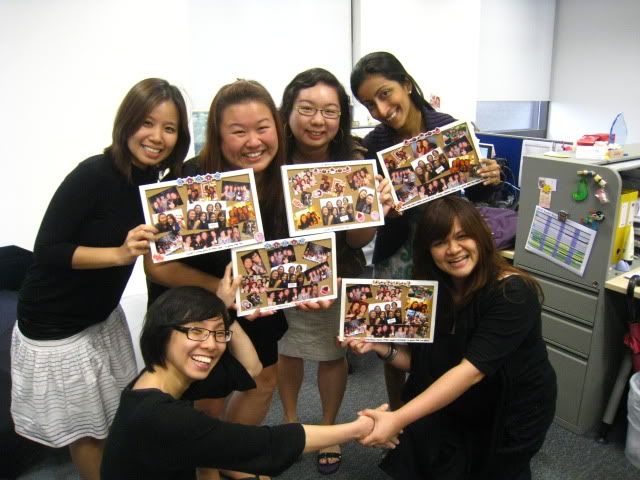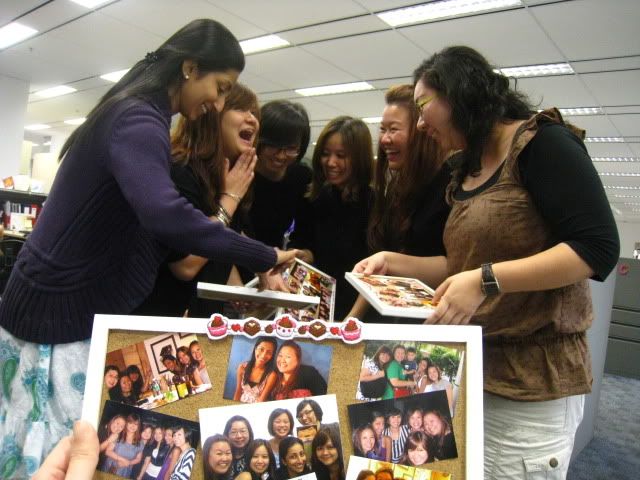 These I saw a couple of weeks back while I was at Vivo City and I thought it was so appropriate for Esther & David! :) I had initially tot of giving this to them for their 1st Wedding Anniversary this October but who knew that I would be leaving before then... So I decided to pass it to her today :) An earli anniversary gift with love from Garry & me... :P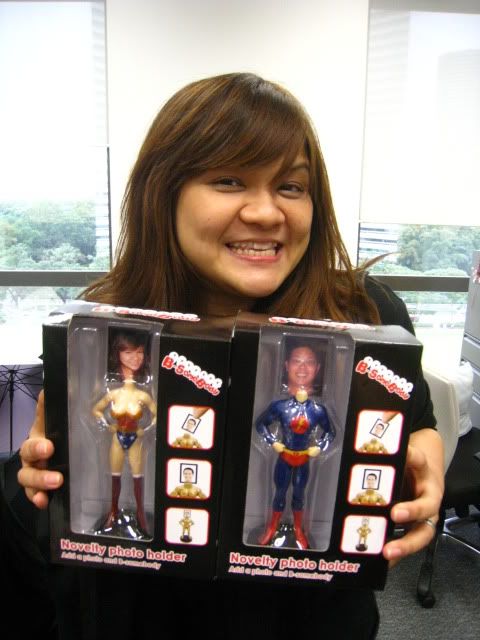 As for some of my other colleagues with whom I'm closer to, these were what I gave... I hope the colorful windmills would brighten their day at work and would bring a smile on their faces as windmills are something cheerful and happy :) The day would be so much brighter when u have something in front of u tt reminds u of fun & happiness... :) As for me I have pics of my precious duos, their furpals & pawrents to keep me smiling when the goin gets tough & miserable... :)
I was very touched when Michelle came back for a visit and to say good bye to me yesterday:) Thanks boss... :) I look forward to seeing more updates on Matthew and Shannon ya~ :)
Thanks for your gift too :) I can use it at my new work place :)
Our team pic but we're missing Joelle who is on ML :) No worries babe we can always meet up outside ah... :P smemore we're stayin so near...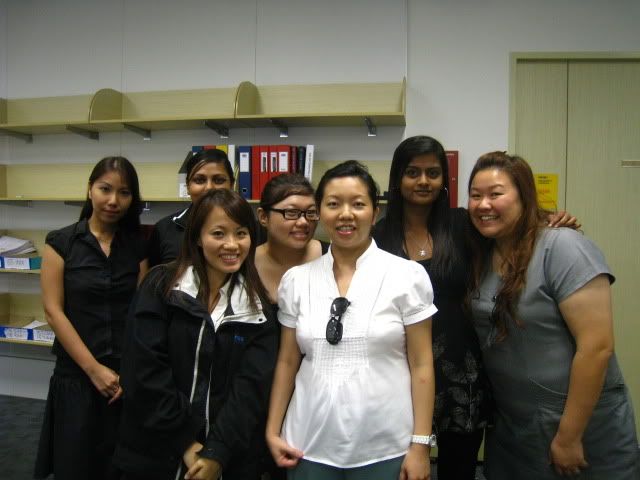 I shall not say more but let the pics do the talking... Thanks to all the babes for your well wishes and vouchers... I'm gonna miss working with you guys and I wish all of u the very best ya... See u all in Sept at Joey's wedding if I dun get the chance to go back and visit all of you before then... :) Coincidentally, most of us wore black today... hahaha... :P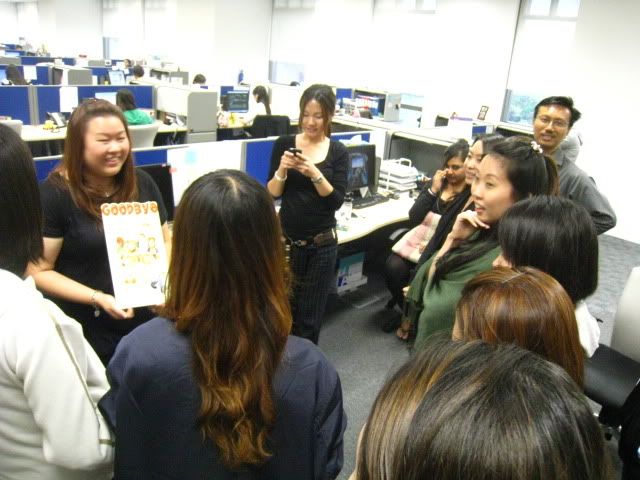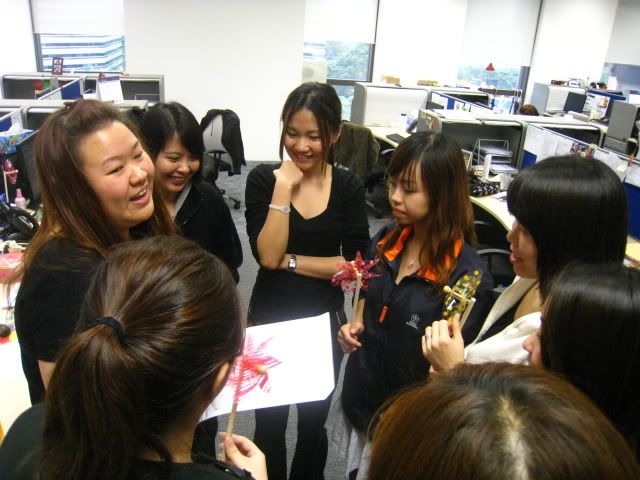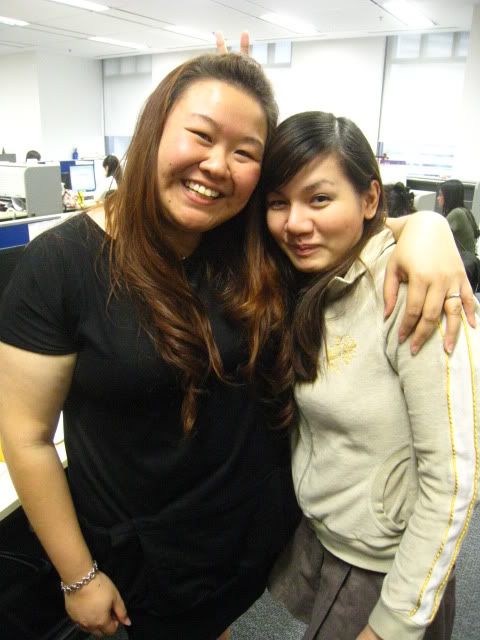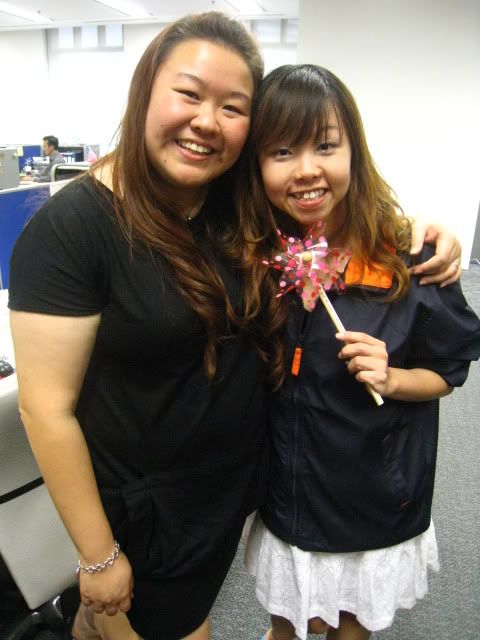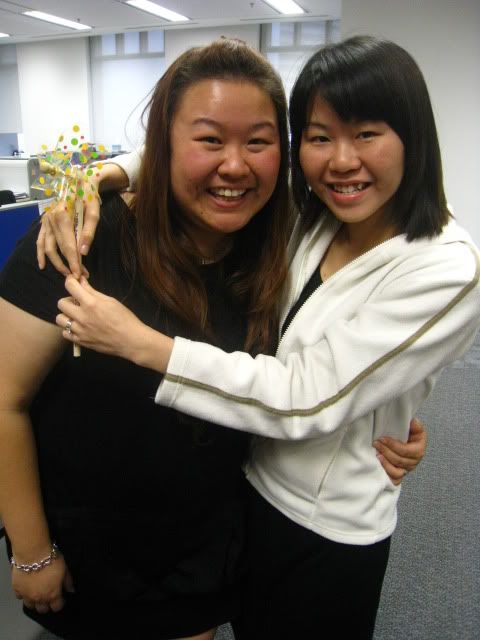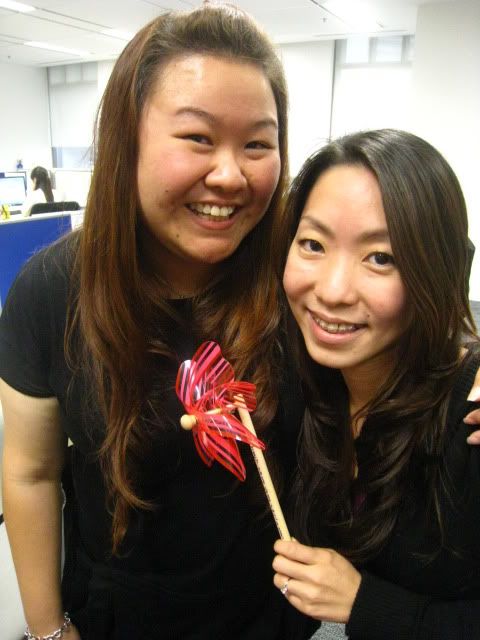 And last but not least, my dearies presented me with these :) Thanks babes... I LOVE them both... :)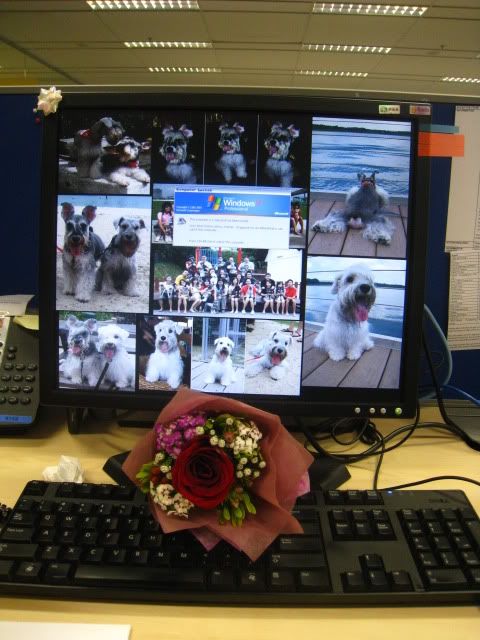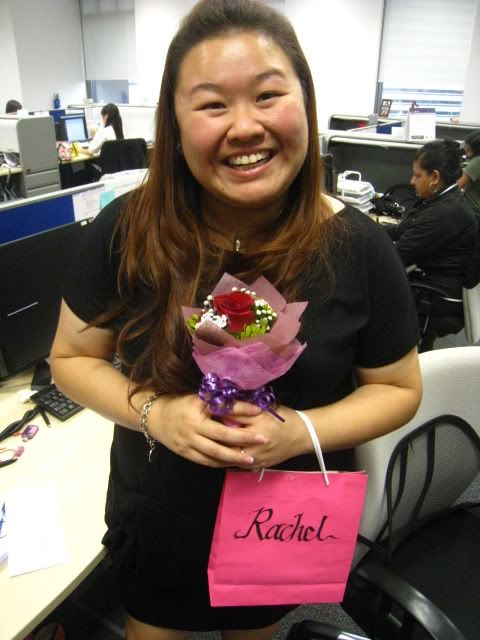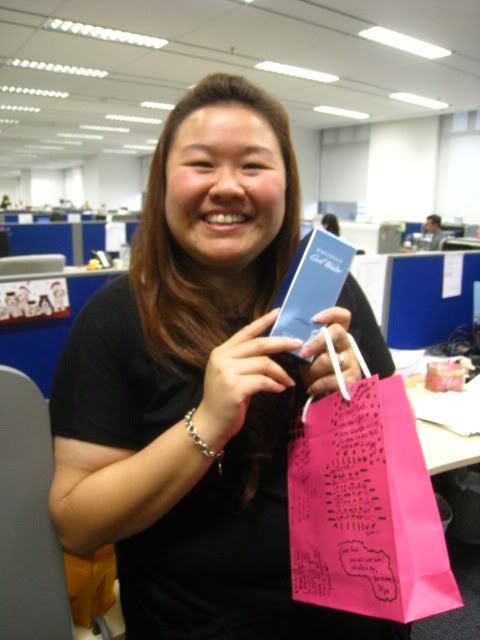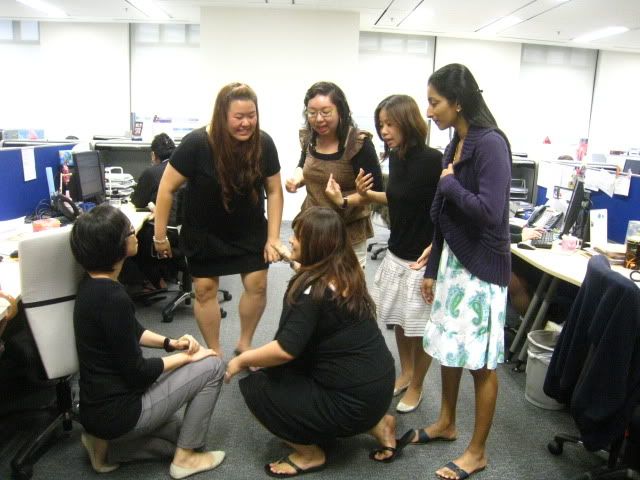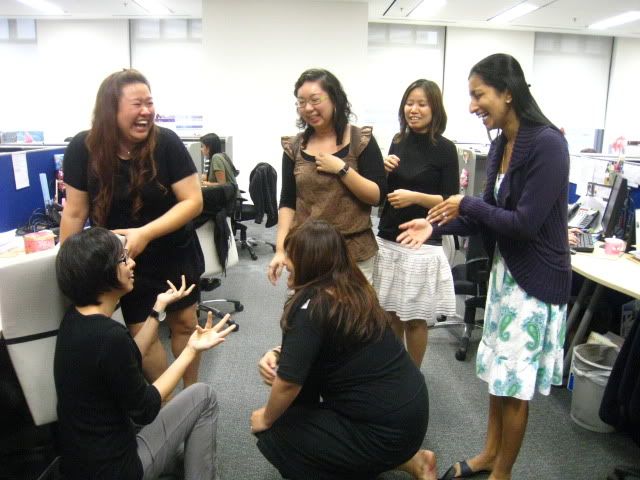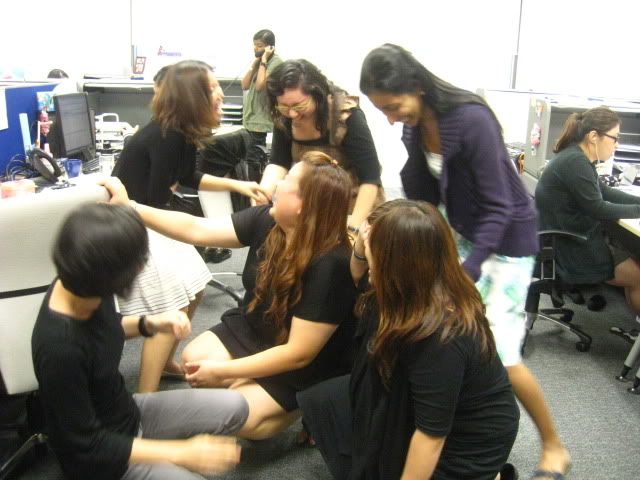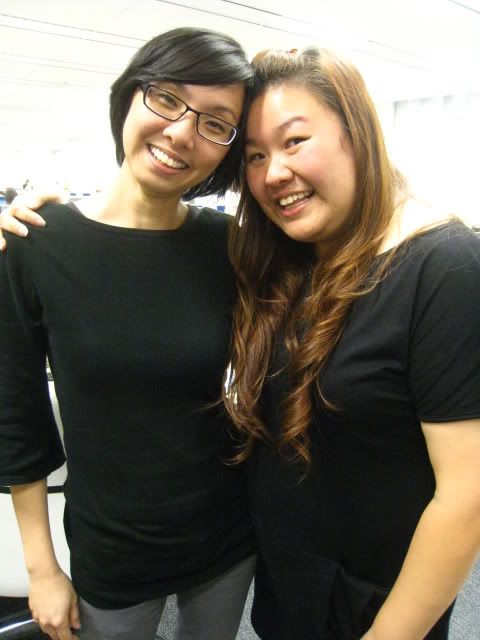 And Esther was so happy that gave my umbrella to her... pls take care of it n dun lose it ok...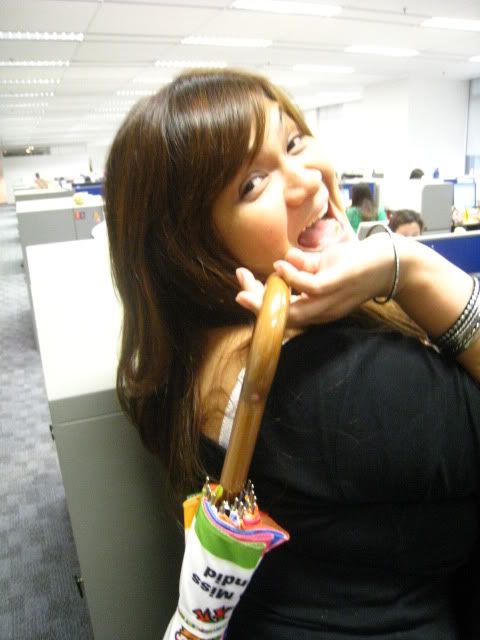 Once again... Thanks for all your gifts... I will cherish the moments we had... :)
From my dearies...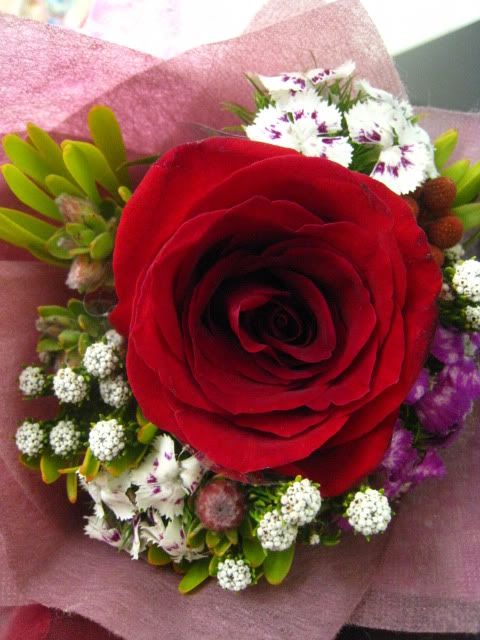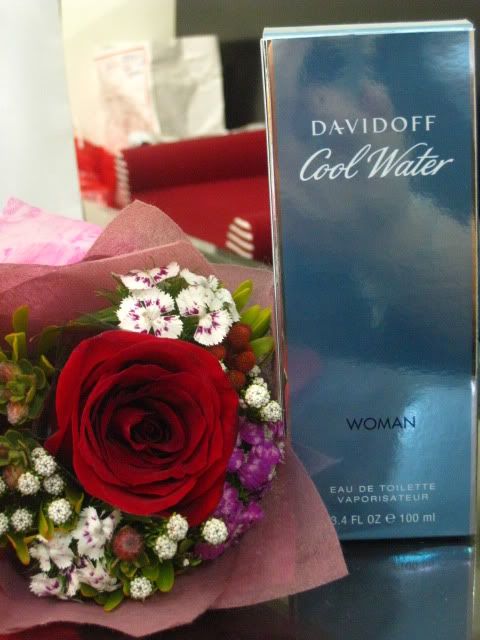 From Hazel & ChengYee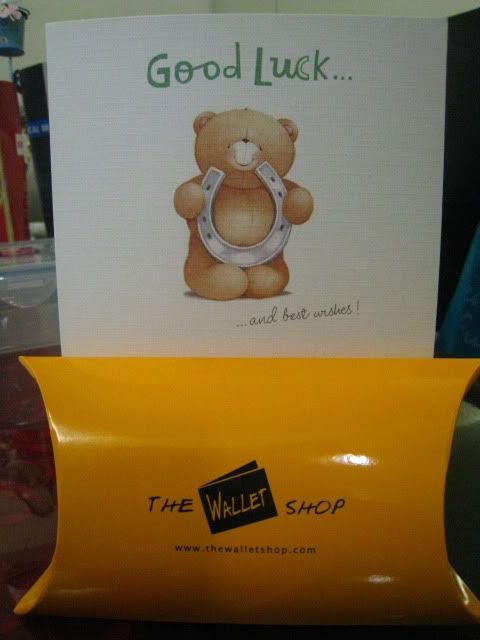 From Michelle :)
From Grace, ChuiTeng, Crystal, ShuLynn, Fionn, Cindy, Jac, Catherine, Zeny, Zaini, Shirley, Rendy, Deborah, eLing, Judy, Emily, Lene, Karen, LiMing, Chris, Joey & Michelle~ I hope I didnt miss anyone out... :) Till we meet again~ Take care... :D