It's been more than a week since I updated my blog and this is becos I've been hit by the flu virus once again!!! It's the 2nd time this year... :( Somehow, as you grow older, your body takes longer to recover and u are more prone to catching any virus especially if there's a lack of rest!

Though I've been under the weather the pass few days, it happens that there has been many happenings going around me... 1stly, Toby fell very sick and kept vomitting... Thank goodness I was well when he fell sick... poor boy was so weak and yet he didnt wan to eat anything... He was back to his usual self within 2 days... thank god for that~ :) then there were 2 BBQs that were lined up and also the 7th month dinner. All these took place consecutively and I subsequently fell sick after the dinner~ *siGh*

1st up was Grace's 21st Bday BBQ held at ECP. Weather was cooling and the food was good :) It started drizzling nearing the end and so we started packing and heading home.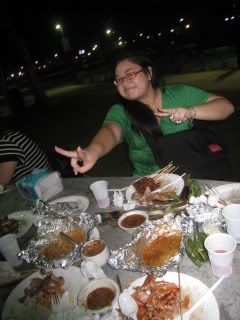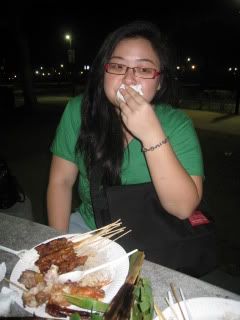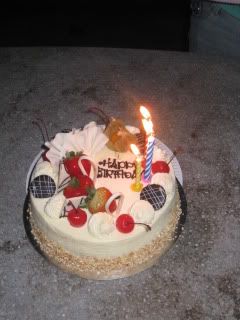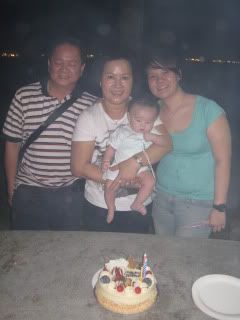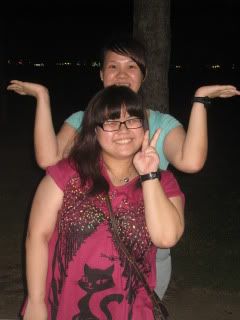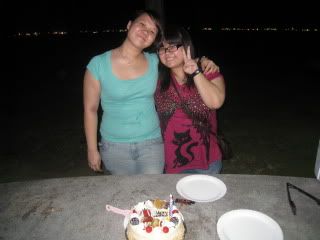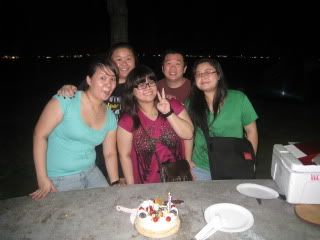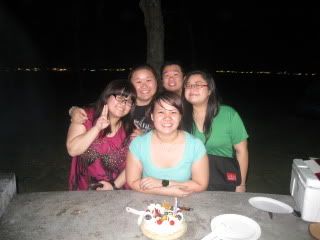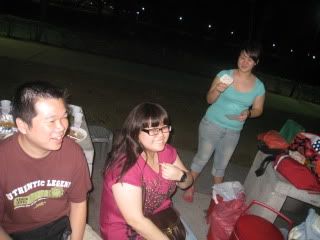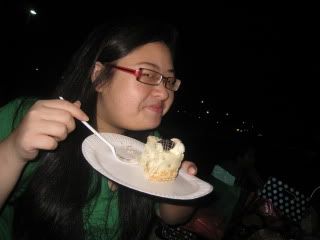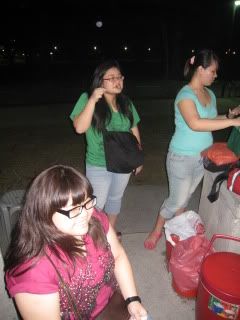 Next was Sharroon's Bday BBQ the next day :) Food was good too but the weather was not too good~ It started raining jus before we started the BBQ so we had to wait till later... and while we were BBQ-in, it started to drizzle v lightly and gradually subsided. But all in all, the company was great :)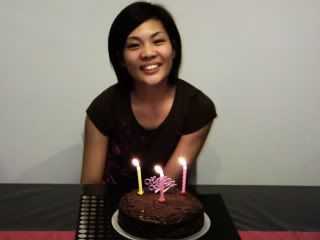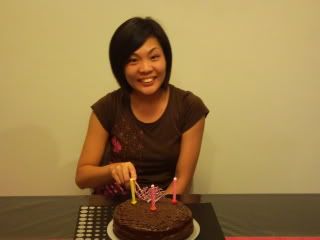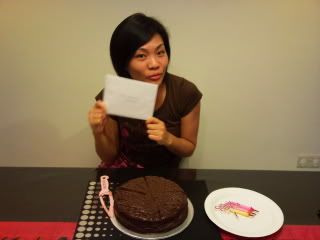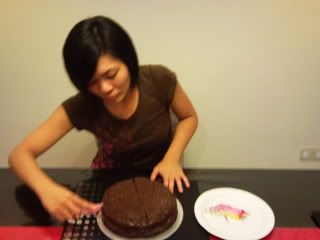 During this period of time, we were also in the midst of looking around for a 2nd hand car and went for viewing @ Turf City. A week later, we are now the proud owners of this 10 month old Premio :) Though it isnt the color we wanted initially, I'm kinda getting used to the Silver. It comes with leather seats and the interior is all black except for certain parts that's dark brown. Quite ah chek looking but it beats not having a car!~ :) Hahaha... Though it's jus a 1.5L car, it's very spacious and the pick-up is also good even when fully loaded with people and goods~ :)

The Exterior :)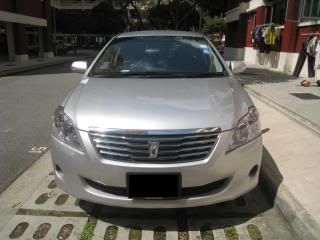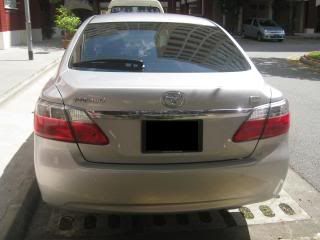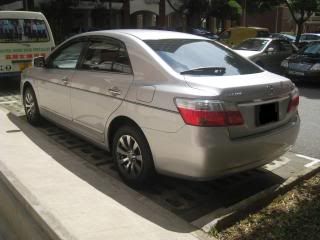 The Interior :)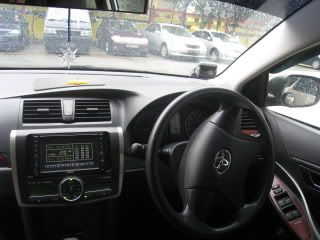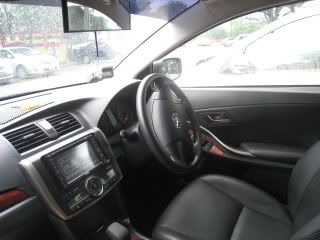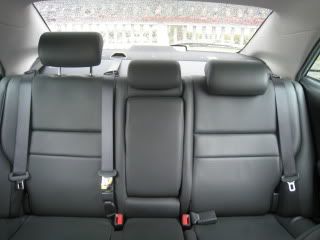 We've been shopping for stuff for the car or more like stuff for the furries that can be used in a car and now I'm finally able to use it all! Woohoo~ Heheh... Out from the cupboards and into the car~ :) Toby & Tamy have yet to sit in our new ride as it's been raining the past 2 days and also becos I'm still sick so we didnt bring them out. They'll probably get to see and ride in it this weekend~ No plans yet... everything depends on the weather...
I'm happy with the whole car except for the horrid sound system!!! hahaha.... everything tts coming out from the speakers sounds flat n lao hong! Hahaha.... next up, we'll be looking for a new sound system for our Premio... Anyone with good lobangs to recommend? Good sound system at reasonable price? Give me a buzz k... :)